The sunny, dry winter in Hong Kong is ideal for outdoor activities. If you are looking for a good place to spend your holiday, then look no further than the 'YOHO Urban Farm' at YOHO MALL in Yuen Long! It features a self-service bicycle repair station nearby, so that visitors can take a scenic bike ride around the New Territories at the weekend.
An urban farm spanning over 10,000 square feet
In addition to offering a premium leisure and shopping experience for customers, SHKP malls actively incorporate new elements to create pleasant surprises. With urban farming gaining traction in recent years, SHKP has introduced urban farms in its shopping malls to allow the public to enjoy farming in the midst of the bustling city. The 10,000-square-foot-plus 'YOHO Urban Farm', which opened in November last year, is the first and largest urban farm open to the public in a New Territories mall, with more than 100 types of crops. There are also many check-in spots for visitors to take gorgeous photos.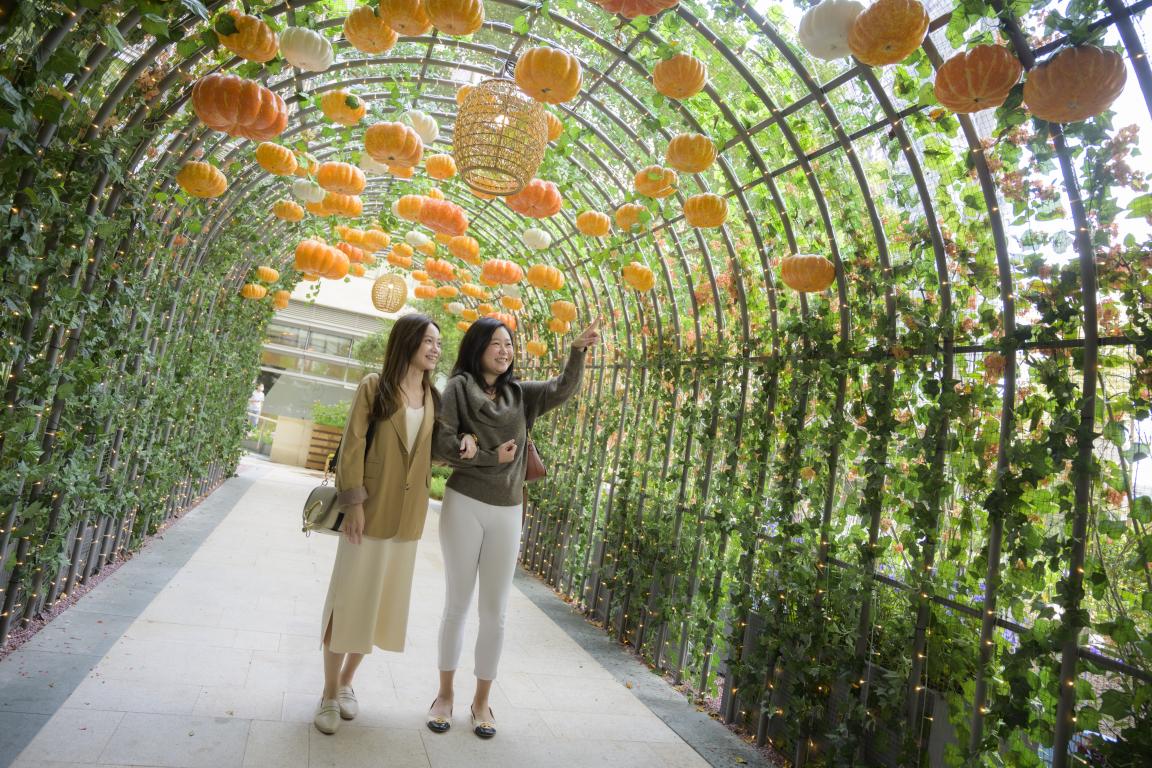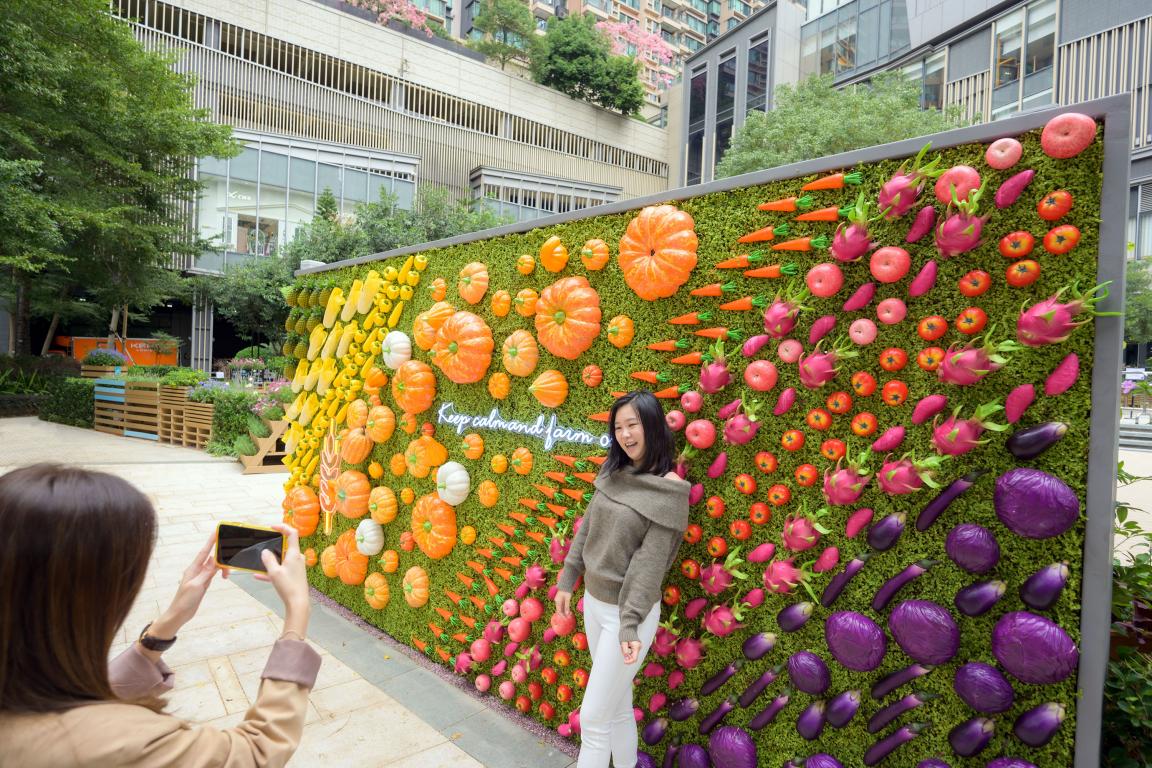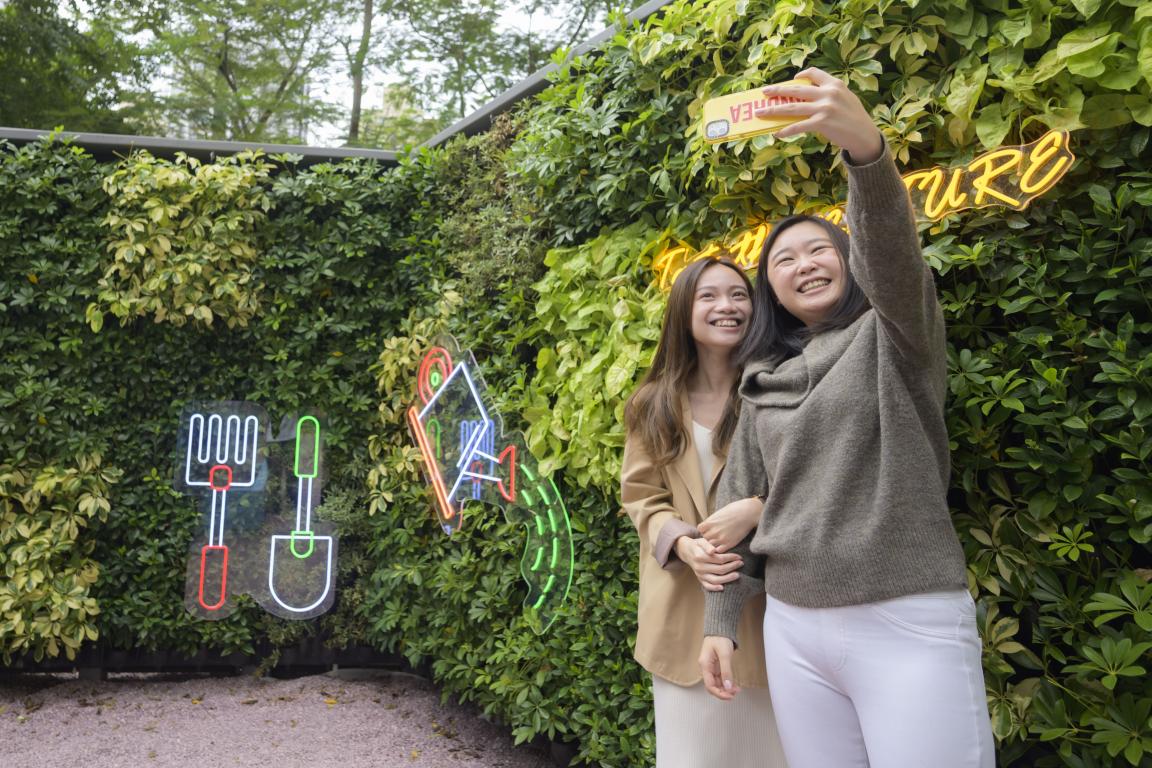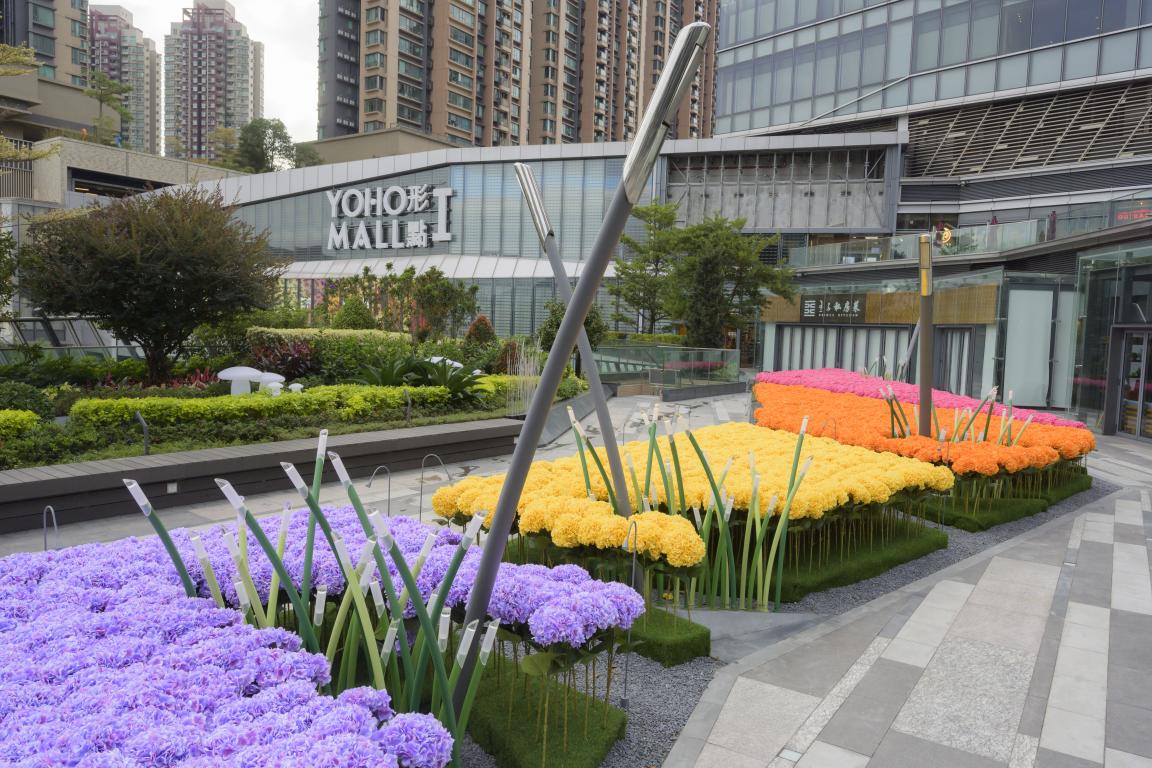 Guided tours let the public experience the joy of farming
The 'YOHO Urban Farm' will produce more than 100 types of crops every year, including lemons, corn, eggplants and colourful seasonal flowers. In addition, the mall has joined hands with local organic farming organizations to organize guided tours of the urban farm to share farming and green living knowledge with participants.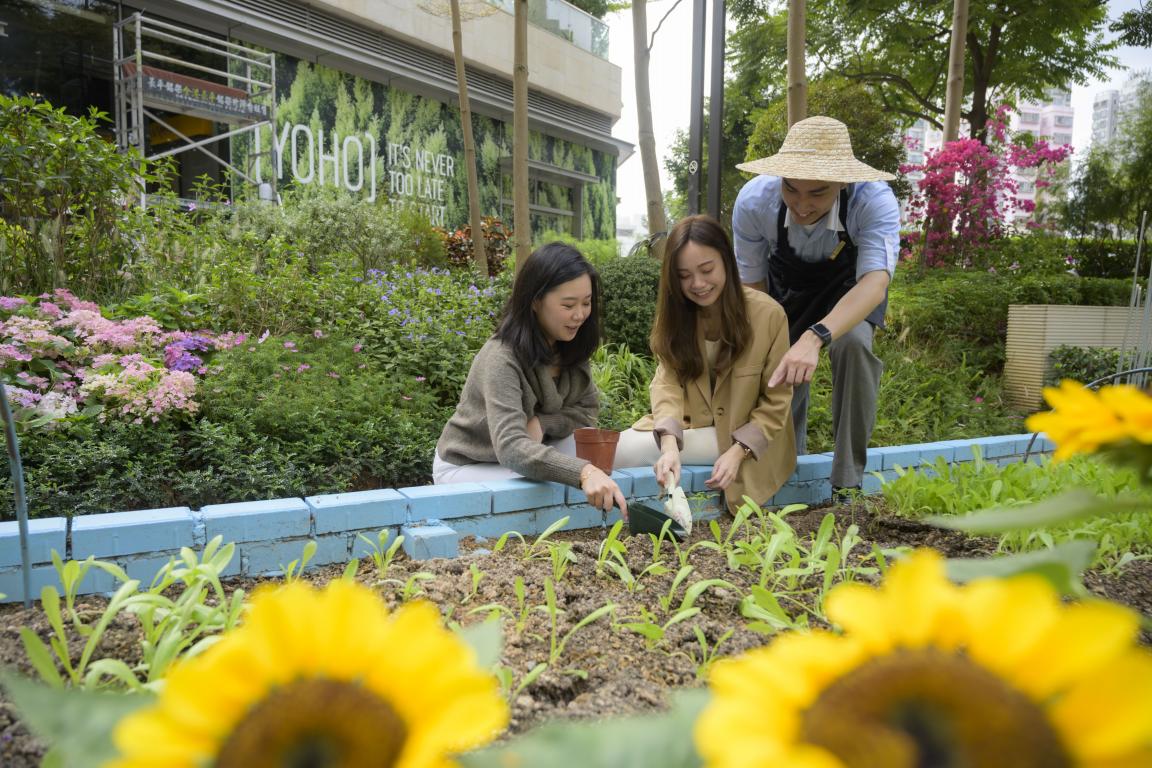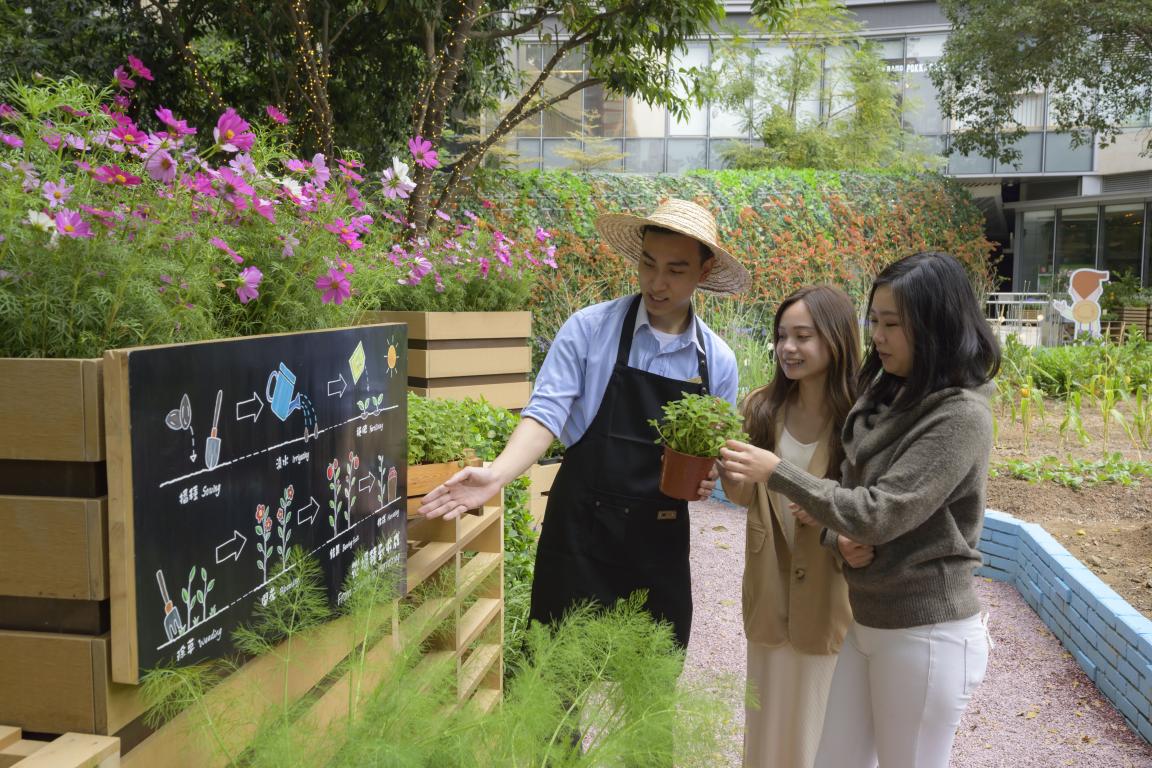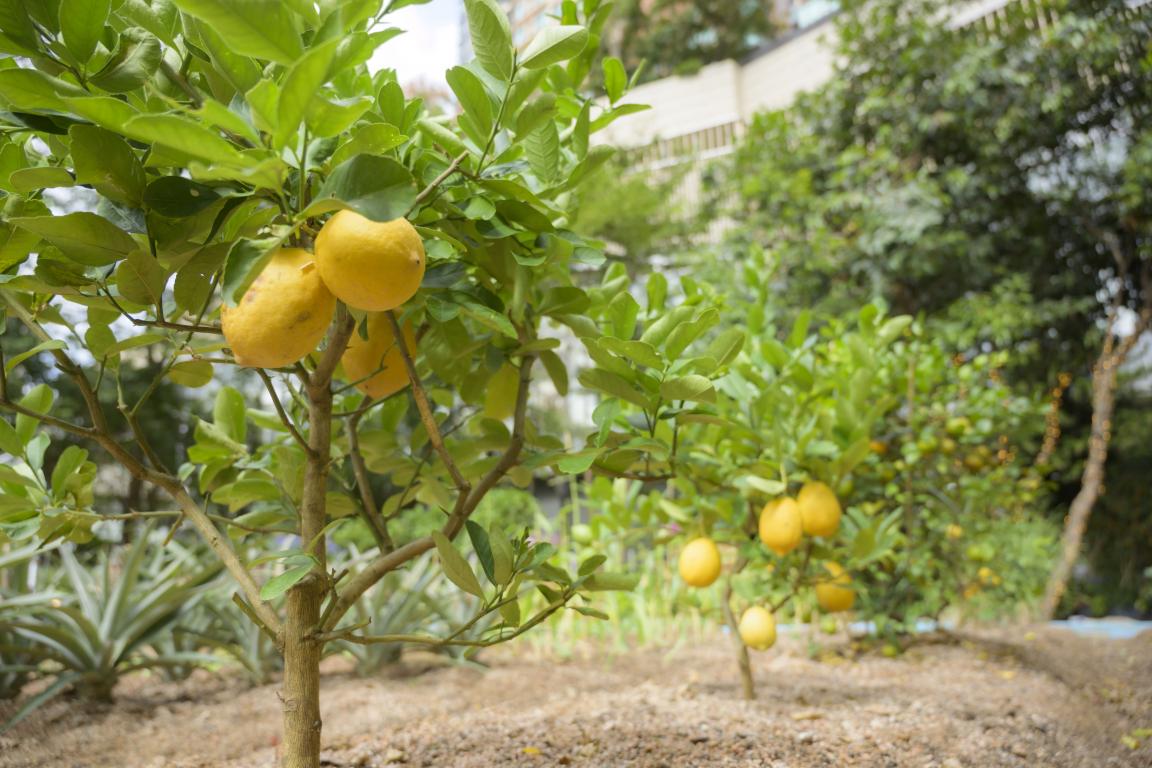 Supply station for the Tuen–Ma cycle track
Following the official opening of the Tuen Mun–Ma On Shan cycle track (Tuen–Ma track) this year, people can now bike all the way from the east to west New Territories. To complement the track, SHKP has added cycling support facilities in its shopping malls. YOHO MALL, a major point along the route, has set up a self-service bike repair station, as well as indoor and outdoor bicycle parking spaces, to provide a convenient stop-over point for cyclists.