Hong Kong's cycling track networks have become more mature in recent years, allowing more people to enjoy a leisurely bike ride around various districts at the weekend. To better cater for the needs of cycling enthusiasts, many SHKP malls now provide cycling-related facilities and services to make bicycle trips more convenient.
Five major stopovers along the Tuen–Ma track
With the opening of the Tuen Mun–Ma On Shan cycle track (Tuen–Ma track), people can now bike all the way from Tuen Man to Yuen Long, Tai Po and Sha Tin. In Sha Tin, New Town Plaza I has added a bike-friendly station to offer indoor parking spaces, repair tools and tire inflators. A Ride, Dine & Shop Booklet (click here) was also published, featuring Sha Tin's scenic spots and various shopping offers. In Tai Po, Tai Po Mega Mall provides a comfortable stop-over point for cyclists. Its bicycle area features a parking zone and tire inflators, and comes equipped with an artificial turf while offering snacks, energy drinks as well as self-charging stations and comfortable seats for people to take a break. In Yuen Long, YOHO Mall, which sits right next to the Tuen–Ma track, has a self-service bike repair station, as well as indoor and outdoor bicycle parking spaces, to allow cyclists to rest and fine-tune their bikes during their long-distance trip; and Yuen Long Plaza features indoor bicycle parking spaces, accompanied with chargers installed on standing desks, so that cyclists can charge their mobile phones while taking a rest. In Tuen Mun, V City has set up a spacious area for bicycle parking. After parking their bikes, cyclists can go shopping or enjoy a delicious afternoon tea in the mall, providing an amazing end to their cycling trip.
Creating a 'bicycle-friendly' mall environment
SHKP recently added more cycling support facilities and services in its shopping malls to meet the needs of bikers. For example, V Walk, in West Kowloon, has designated a free bicycle parking area for the public, and the customer service centres at Park Central, in Tseung Kwan O, and Tsuen Wan Plaza, in Tsuen Wan, allow cyclists to borrow bike repair tool kits. Tsuen Wan Plaza also provides temporary bicycle storage services for extra convenience.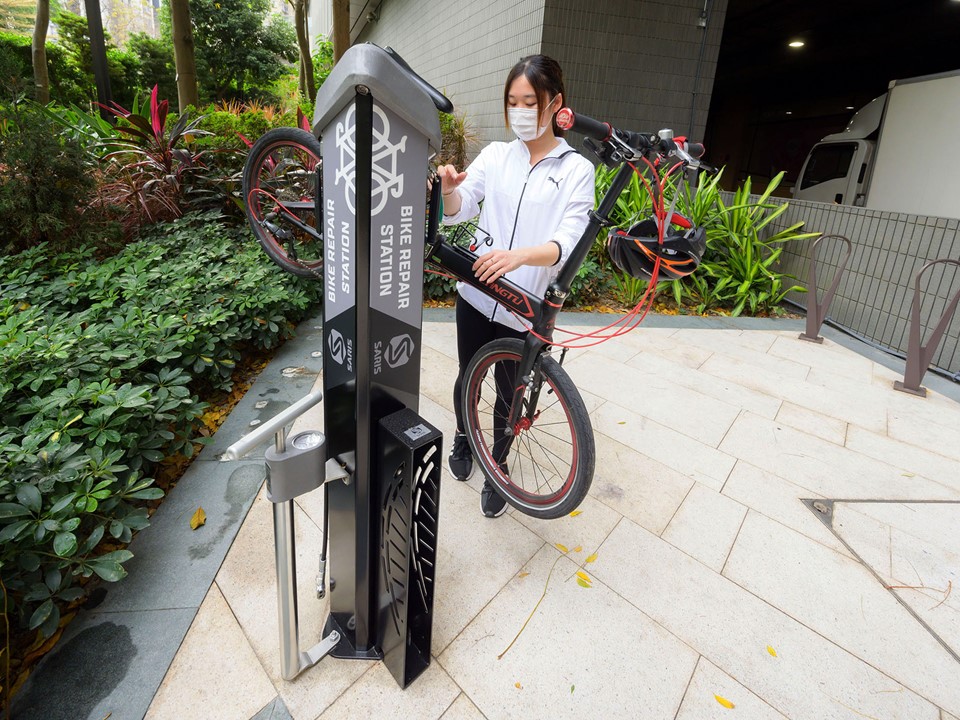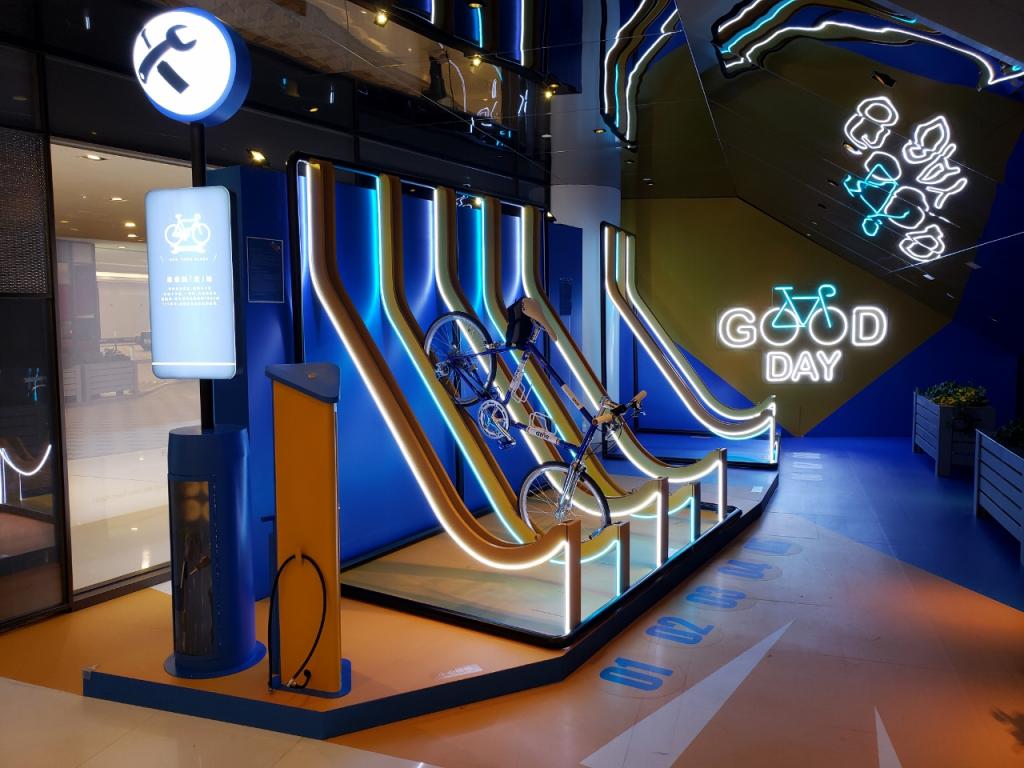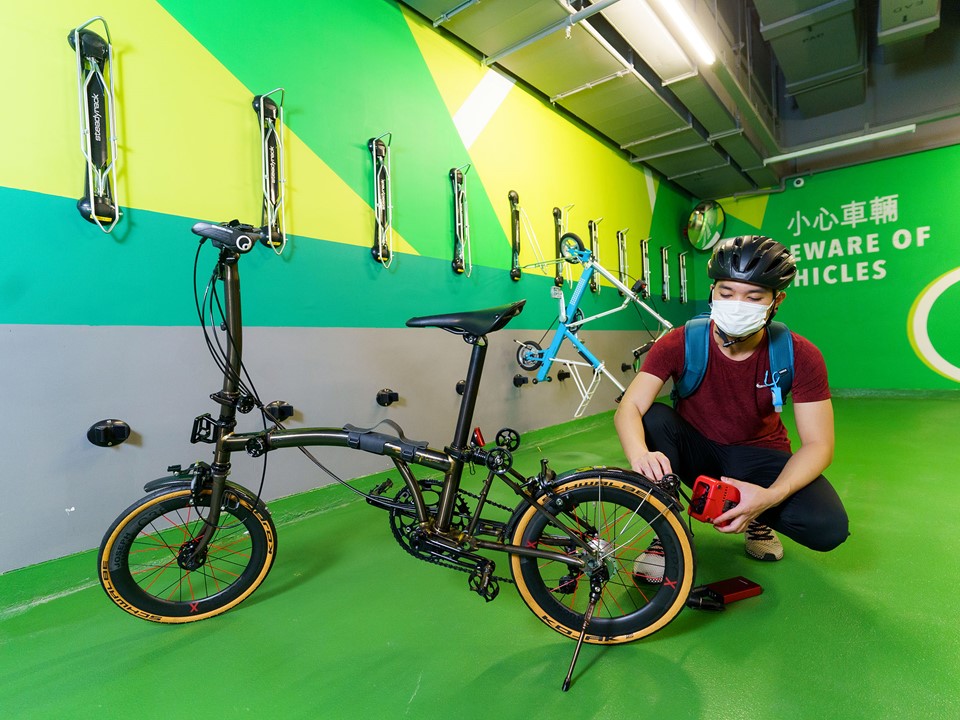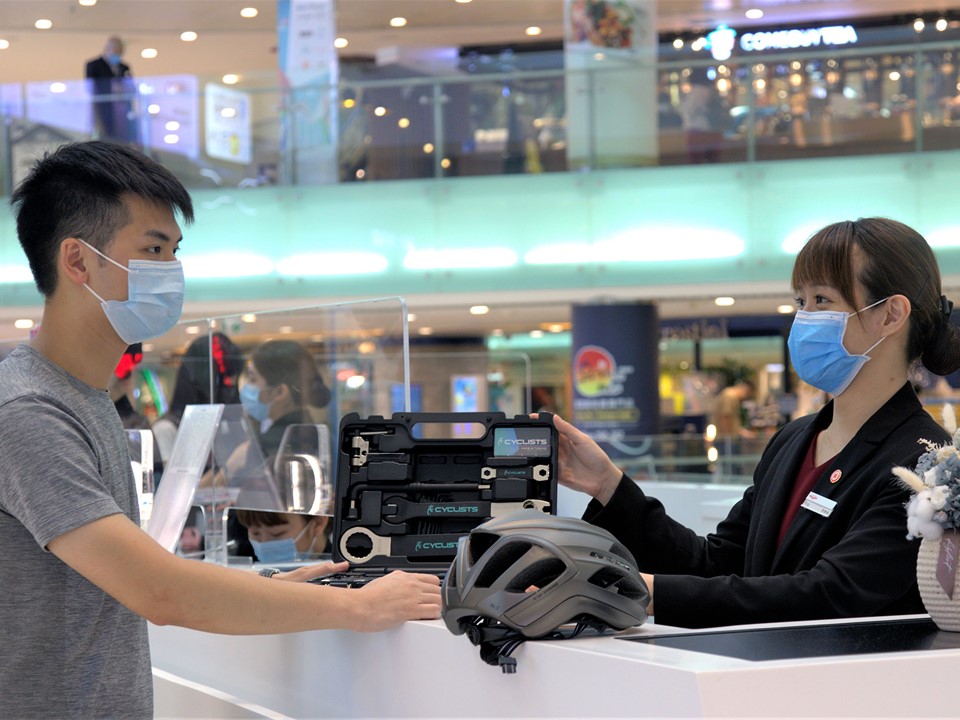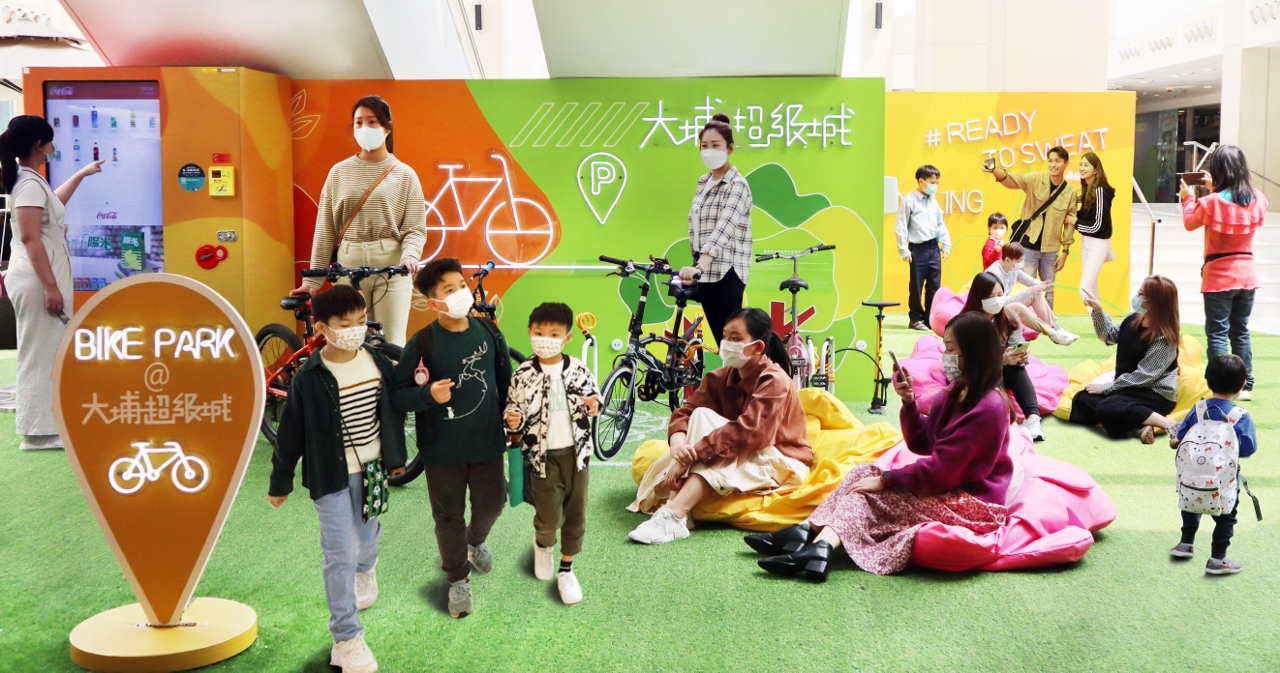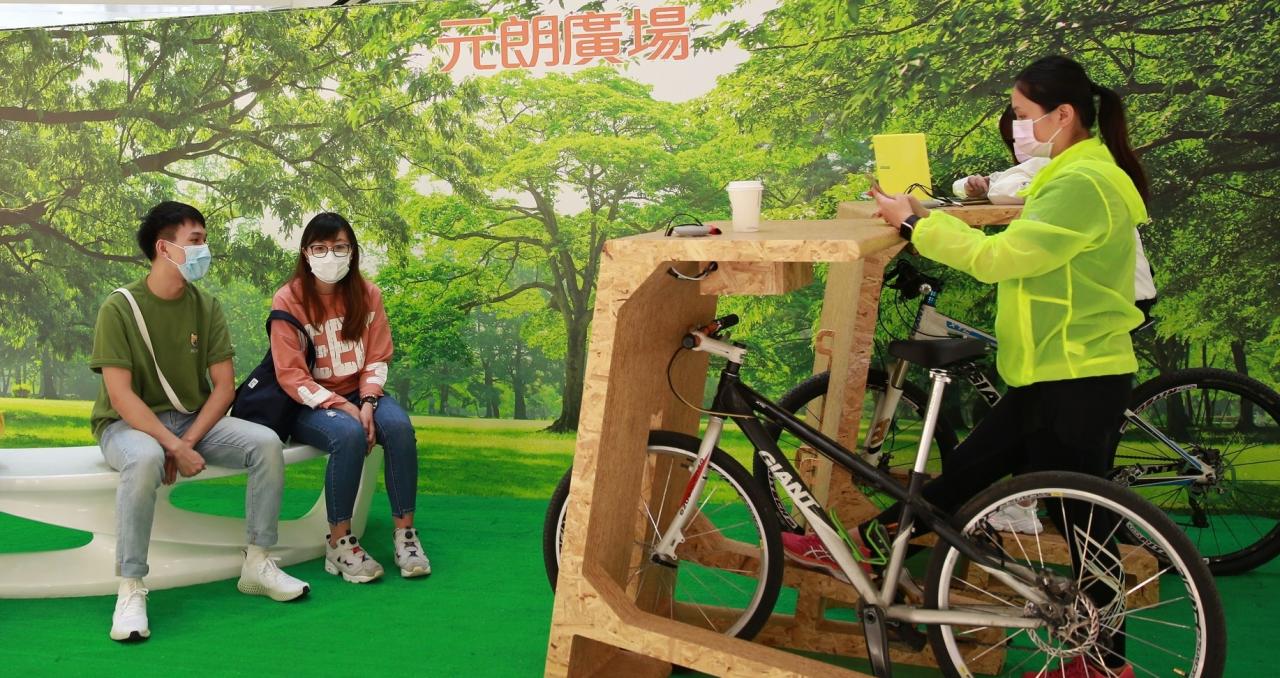 *The photos are for reference only