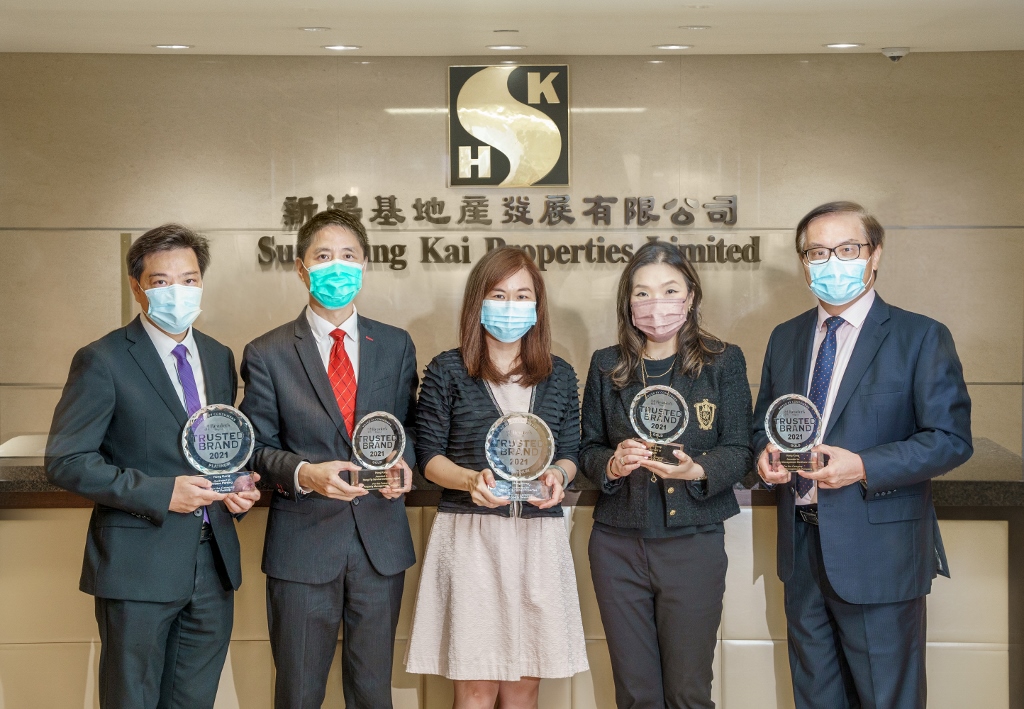 SHKP and its subsidiaries clinched five honours at Reader's Digest Trusted Brands 2021. SHKP was named a Platinum Trusted Brand in the property developer category for the 16th year in a row. This is the magazine's highest honour, reaffirming SHKP's reputation as Hong Kong's most trusted developer among voting consumers.
SHKP subsidiaries also won a number of important awards. Among the Group's four award-winning business units in the event, Wilson Parking (Holdings) Limited won the platinum award in the car park category, and apm received the gold award in the shopping mall category. Additional gold awards went to Hong Yip Service Company Limited and Kai Shing Management Services Limited in the property management category.
SHKP has always made its 'Customer Comes First' philosophy a top priority. Through the construction of high-quality properties and provision of comprehensive services, it fully caters for its customers' needs in home, work and leisure and actively fulfils its social responsibilities, caring for the disadvantaged and building a better society. Amid the COVID-19 pandemic, the Group has adopted several leading-edge, smart anti-pandemic initiatives in its properties and malls, while recruiting additional staff to implement extra hygiene and cleansing measures. And to support the government's COVID-19 vaccination drive and stimulate the economy, SHKP is offering daily lucky draws and a reward programme.