SHKP's property management subsidiary Kai Shing often introduces innovative technology applications to enhance service quality and work efficiency. International Commerce Centre (ICC) introduced the innovative, avant-garde 'metaverse' concept and integrated it into the equipment and tools used by frontline staff in daily operation.
Applying augmented reality in management and maintenance work
ICC is now applying augmented reality technology in daily security patrols, facilities management and training. The management team uses a laser scanner and a three-dimensional camera to scan the whole building thoroughly to acquire its virtual environment information. The team members can then see the combination of virtual information and facilities data with the real world views through smart glasses or intelligent installations and report various information such as patrol time, abnormal points and inspection record. The new technology streamlines the process, reduces the labour cost and enhances the operational efficiency.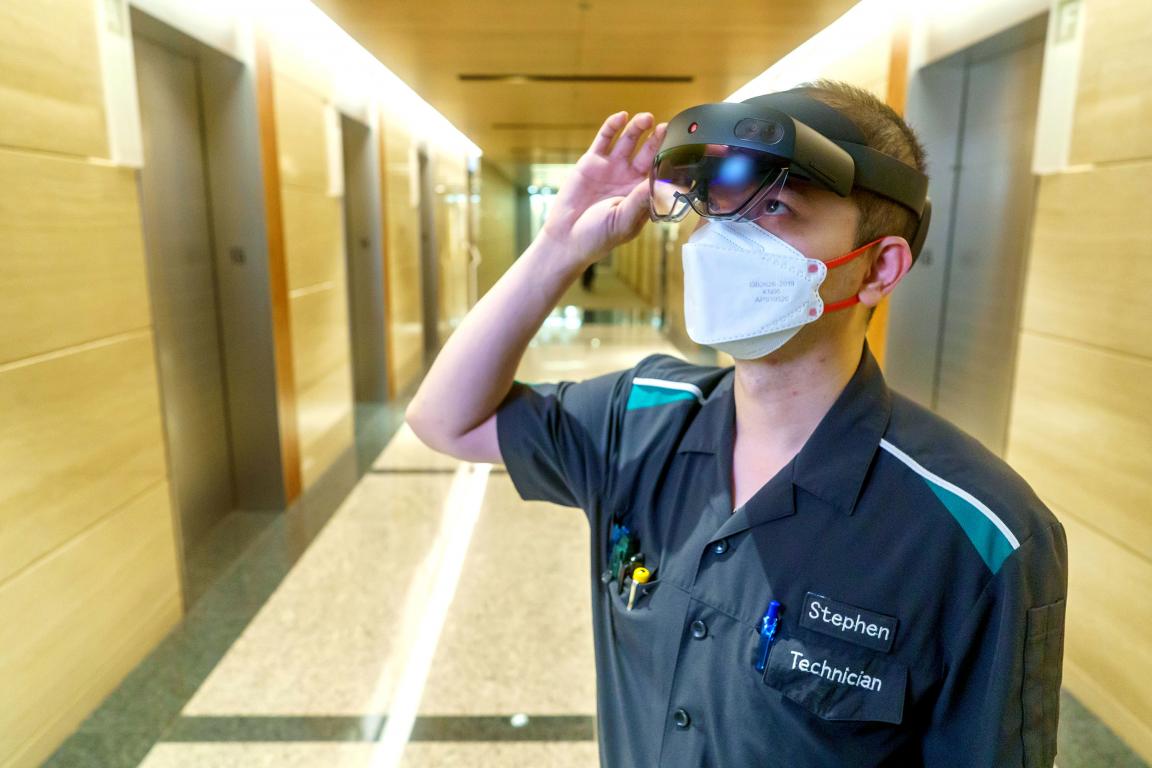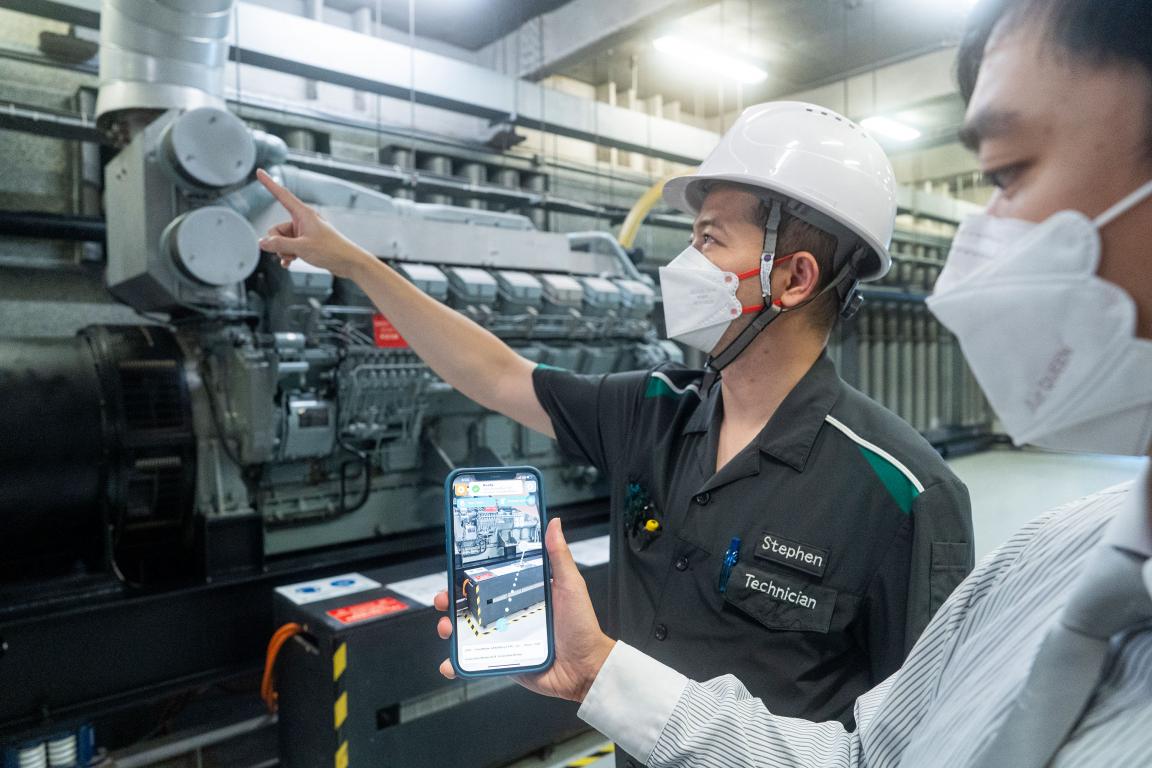 In addition, ICC has also applied other new technologies to greatly enhance management and energy efficiency: