The SHKP Volunteer Team, together with our helpful colleagues, express love and care to people in need all year round through various initiatives, including face-to-face communication and the materials carefully prepared by the volunteers.
Knitting warm scarves and beanies with love
The volunteer team invites colleagues and their families to knit scarves and beanies every year, and distributes them to the elderly and underprivileged families during their visits. To allow colleagues who do not know how to knit to participate in the activity, the volunteer team specially arranged for the experienced knitters to guide the newbies in a 'one-on-one' instruction. The volunteers infused their blessings and love into their hand-knit gifts, with the aim of producing 5,000 scarves and beanies this year.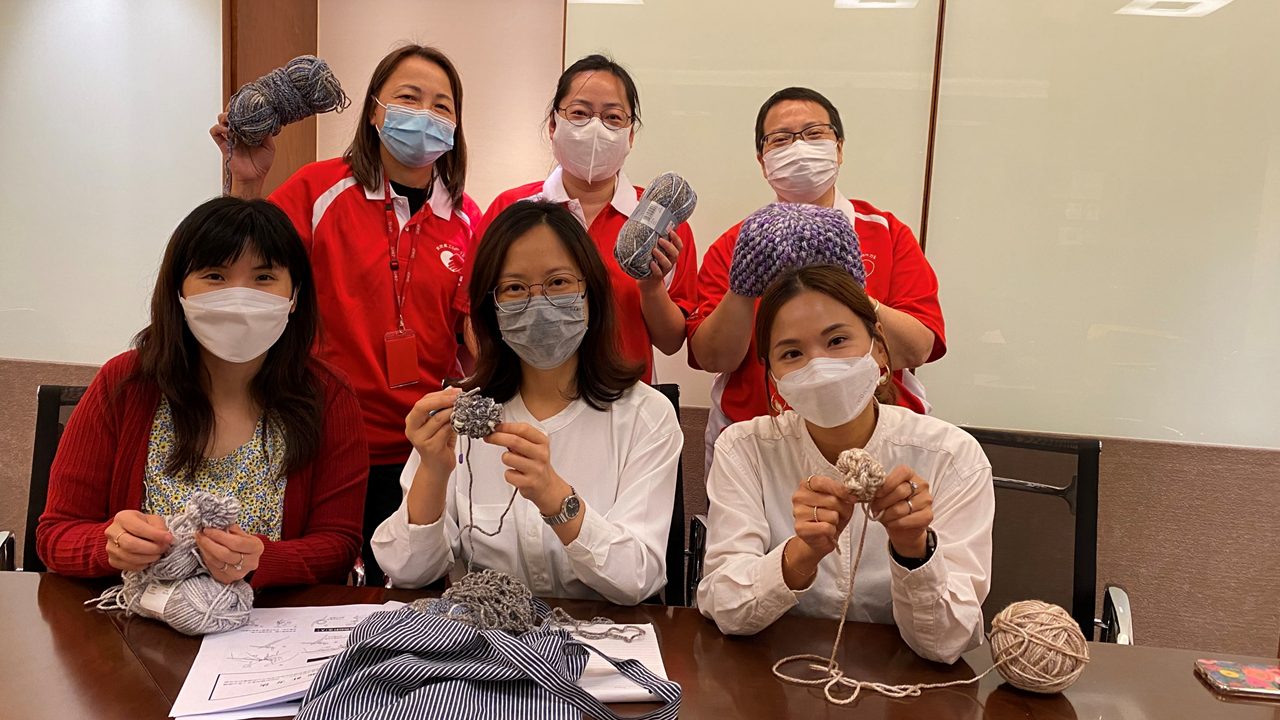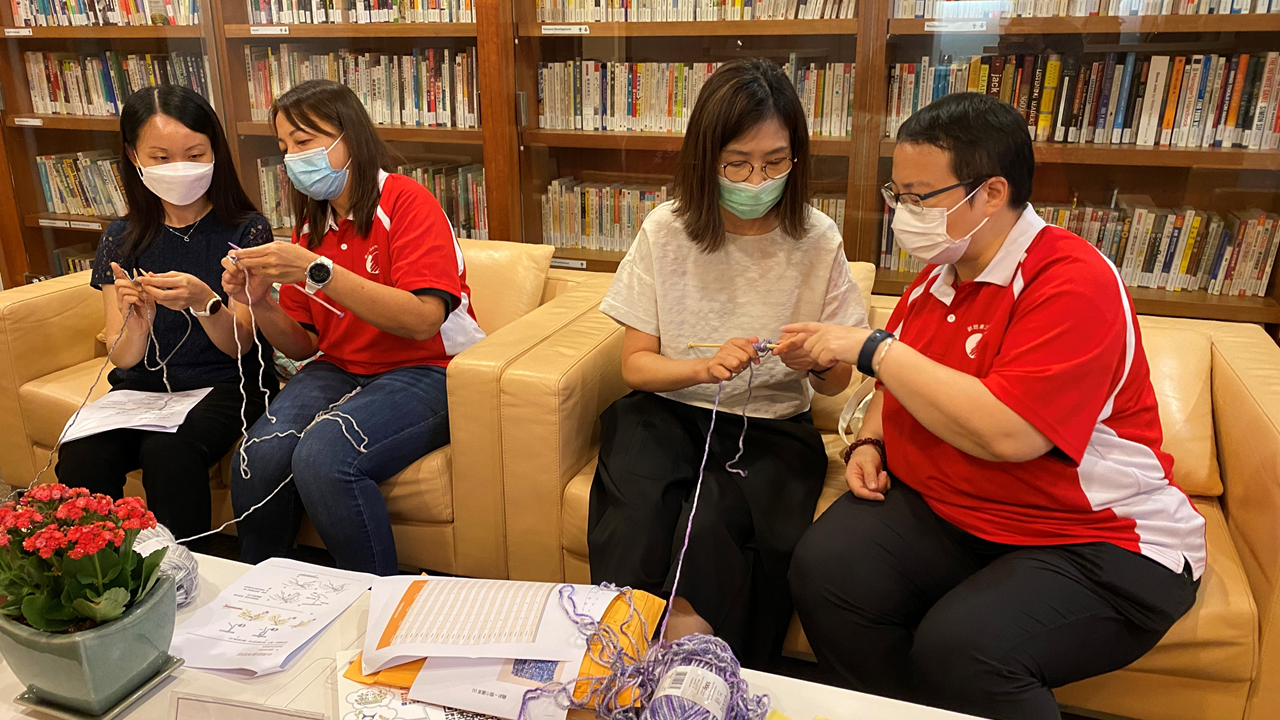 Encouraging students to develop an interest in reading
Through the 'SHKP Peer Support Programme', the volunteer team accompanies the underprivileged families and nurtures their growth. To cultivate the reading interest of the children, the volunteers considered children's interests and selected appropriate books for them. They presented the books and blessing cards to the children and teenagers during the activity and encouraged them to explore new knowledge and broaden their horizons through reading.