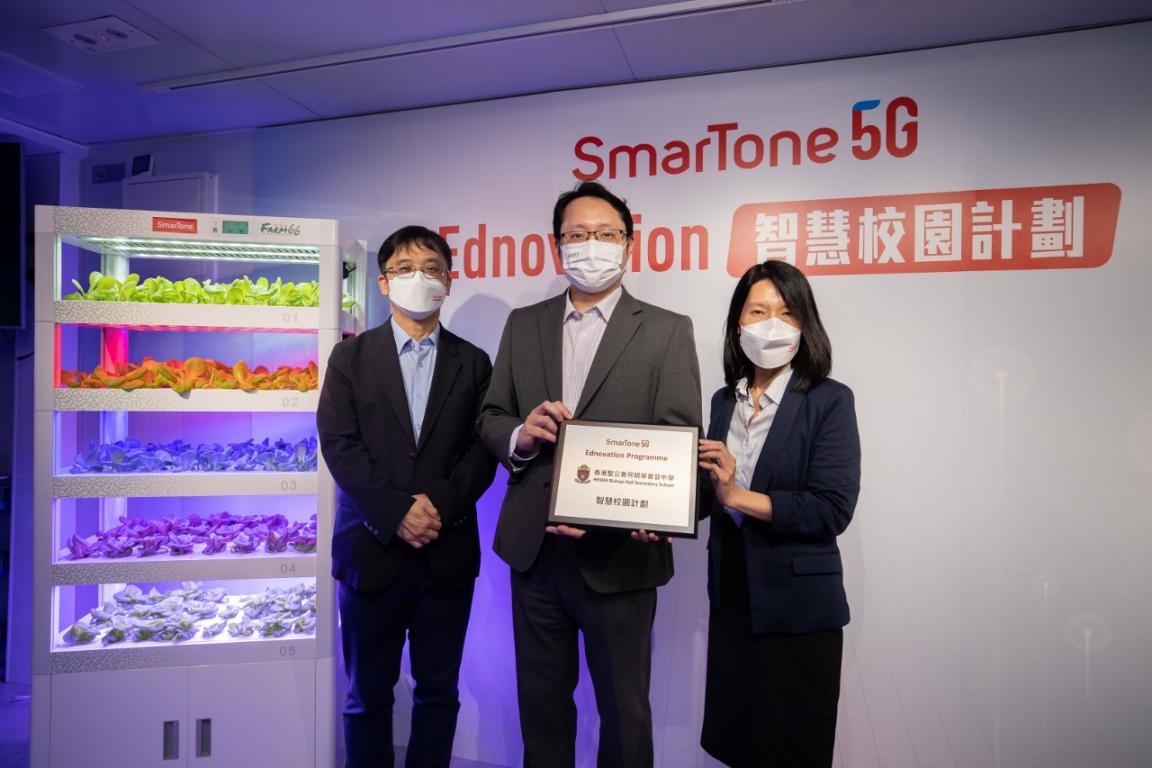 5G technology has led the world into a new era. To help the new generation seize the new opportunities, SmarTone recently launched the "SmarTone 5G Ednovation Programme", which integrates education and innovation to provide schools with diversified 5G solutions to assist teachers with their teaching and stimulate students' passion for STEM learning.
SmarTone is providing smart administration and class management systems and tailor-made 5G smart learning solutions to three pilot schools: HKSKH Bishop Hall Secondary School, Kowloon Bay St. John The Baptist Catholic Primary School and Man Kwan Pak Kau College. For example, SmarTone is helping HKSKH Bishop Hall Secondary Hall implement a "5G Smart Hydroponics Planting System", which is equipped with 4K cameras and a series of sensors. The system uses artificial intelligence (AI) to analyse various data to provide the participating students with advice on how to care for the plants, while helping them understand how 5G technology can transform modern agriculture practices. SmarTone also helped the school acquire funding from the Office of the Communications Authority's (OFCA) "Subsidy Scheme for Encouraging Early Deployment of 5G" for its "5G Smart Hydroponics Planting System".
SmarTone introduced a "5G Power-Saving Bus Classroom" in Kowloon Bay St. John The Baptist Catholic Primary School, which received a donation of a retired double-decker bus from KMB in 2019. Using a 5G high-speed network to create an Internet of Things (IoT) platform, SmarTone converted the bus into a 5G classroom to provide students with an opportunity to enjoy a low latency VR experience. In Man Kwan Pak Kau College, SmarTone built a "5G Smart Terrarium" for raising turtles. The facility uses a 5G network to collect various real-time data on the environment, including water contamination and abnormalities in the water level. It can also control the lighting system by remote control and calculate the number of views.
SmarTone will continue to collaborate with more schools and organizations in the future to stimulate the young generation's passion for learning and nurture more technological talent, thus helping Hong Kong develop into a smart city.