SHKP's property management arms, Kai Shing and Hong Yip, adhere to the principle "Customer First" and make use of new, advanced technologies to enhance the efficiency of facility management, providing customers with comprehensive, quality property management service. Following its principle, Kai Shing and Hong Yip received multiple awards for their professionalism in the Excellence in Facility Management Award 2022, organized by the Hong Kong Institute of Facility Management.
The awards included the Grand Award, received by YOHO Mall, in Yuen Long, and Aegean Coast, in Tuen Mun, under the Retail and Medium-scale Residential categories, respectively. Featuring the first public urban farm in the New Territories to promote green living, YOHO Mall makes use of innovative technologies to enhance service quality and management efficiency. Aegean Coast continues to utilize new technologies to optimize daily management and provide residents with professional services.
In addition, Kowloon Commerce Centre, in Kwai Chung, combines an innovative mindset with advanced technologies to monitor property operations, which strengthens the security and risk management of the facilities. The utilization of new technologies earned the building the Gold Award in the "Theme Award – Smart Technology" under the Office Building category. And the management team of New Town Plaza, in Sha Tin, won the Gold Award for the Managerial Grade of the FM People Award for its outstanding service.
Kai Shing and Hong Yip will continue to leverage innovative technologies and mindsets, striving for excellence in facility management and providing an exceptional customer experience.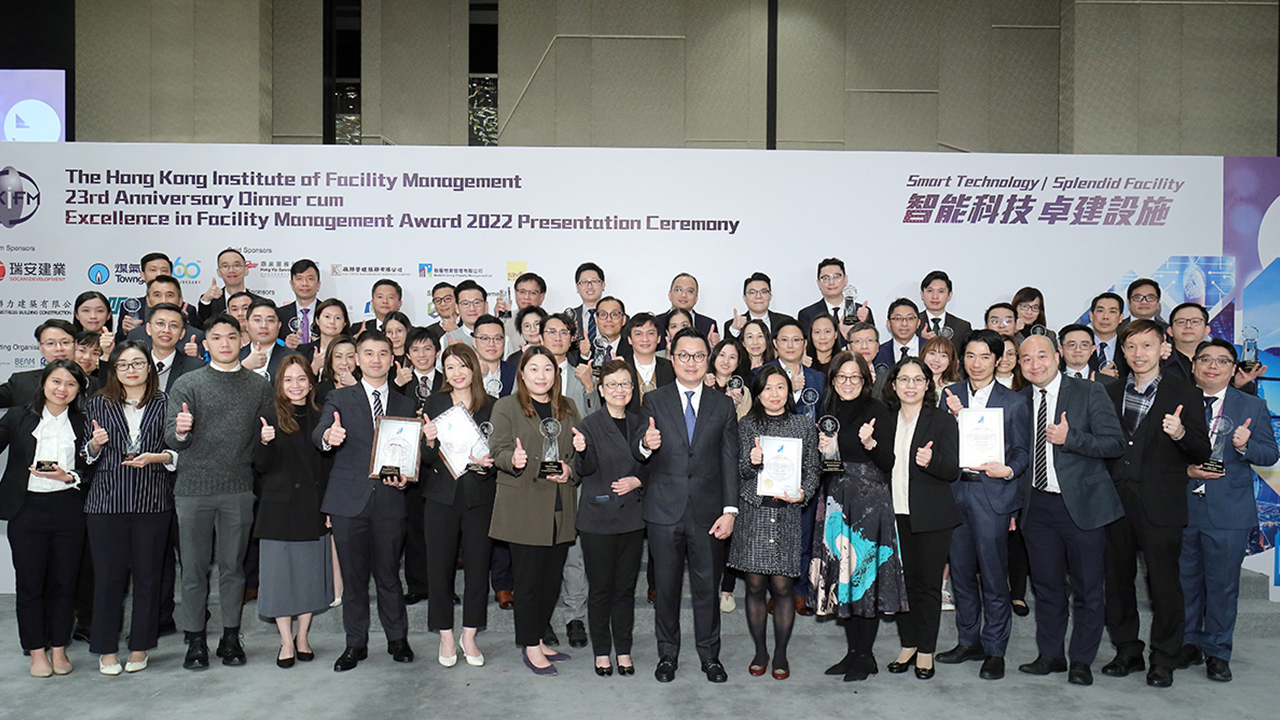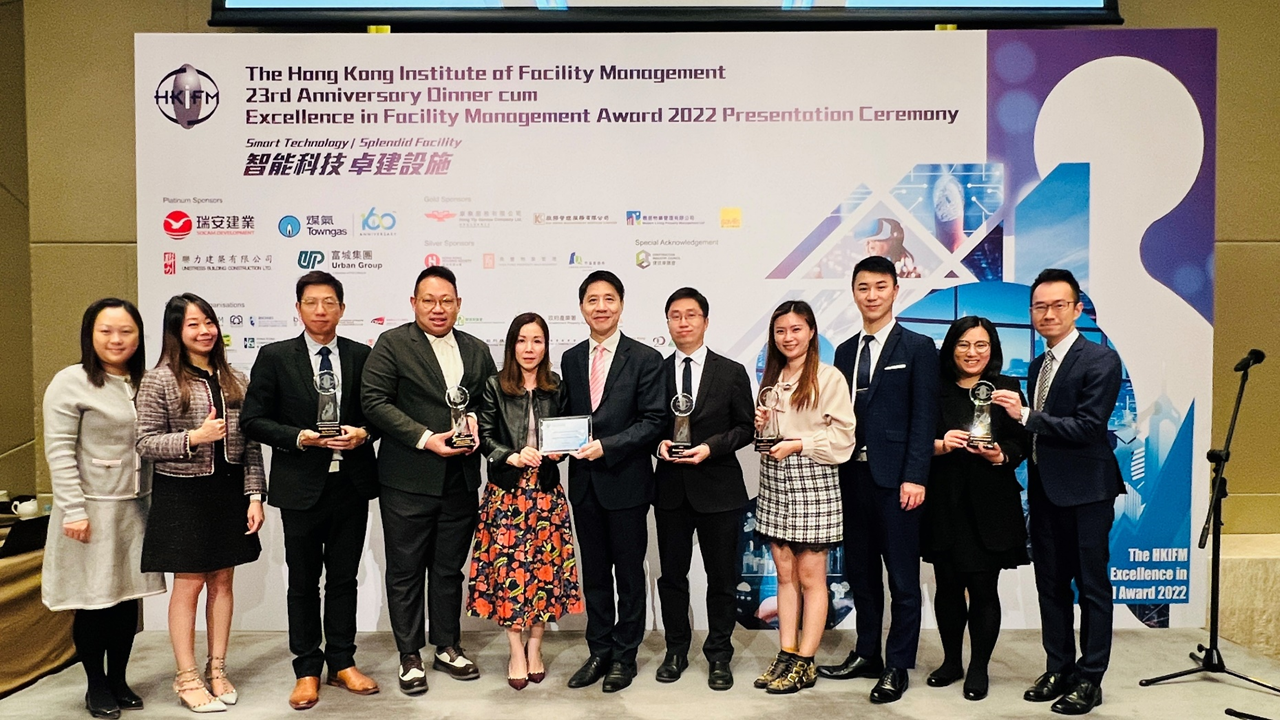 List of awards received by Kai Shing and Hong Yip
Excellence in Facility Management Award
Grand Award
YOHO Mall (Retail), Aegean Coast (Medium-scale Residential)
Distinction Award
Apec Plaza (Industrial), Sun Tuen Mun Centre (Large-scale Residential)
Excellence Award
Office Building - C-BONS International Centre, Grand Century Place, Kowloon Commerce Centre, New Town Tower, One Harbour Square, Two Harbour Square, W LUXE
Retail – East Point City, Landmark North, Metroplaza, MOKO, PopWalk, Tai Po Mega Mall, Uptown Plaza (Commercial), V City, V Walk, Yuen Long Landmark, Yuen Long Plaza (Shopping Arcade), Harbour North, Mikiki, Tsuen Wan Plaza (Shopping Arcade)
Large-scale Residential - East Point City (Residential), Park Island
Medium-scale Residential - Grand Pacific Views / Grand Pacific Heights, Hillsborough Court, Lime Gala, Ocean Wings, Riva, Sea Crest Villa Phase 1, The Leighton Hill, The Wings II, The Wings IIIA, Ultima, Royal Peninsula
Small-scale Residential – Avignon, Celeste Court, King's Park Villa, No. 1 Ho Man Tin Hill, Shouson Peak, The Wings IIIB
Merit Award
Office Building – W50
Retail – New Town Plaza, K-Point, Tsuen Kam Centre Shopping Arcade
Medium-scale Residential - Metropolis Plaza, Mount Regency, New Town Plaza Phase III (Residential), Sea Crest Villa Phase 3
Small-scale Residential – i.UniQ Residence, Lime Stardom, Royal Sea Crest, Sea Crest Villa Phase 4
Theme Award - Smart Technology
Gold Award
Kowloon Commerce Centre (Office Building)
FM People Award
Gold Award (Managerial Grade)
New Town Plaza
Bronze Award (Managerial Grade)
Grand Century Place
Bronze Award (Officer Grade)
MOKO
Silver Award (Supervisory Grade)
New Town Plaza
Bronze Award (Supervisory Grade)
Tai Po Mega Mall