Everyone visualizes Christmas in different ways. This winter, SHKP malls are transformed into different themed Christmas fairylands. So, no matter how you picture Christmas, you can surely find something you like.
Alice's Adventure @ Starlight Garden at New Town Plaza
New Town Plaza has a new adaptation of Alice's Adventures in Wonderland with a host of interactive digital art installations. From now until 13 January, L3 and the Starlight Garden on L7 of New Town Plaza I are transformed into a wonderland called Alice's Adventure @ Starlight Garden. You can enjoy about 20 scenic photo spots inside the venue. To reduce waiting times, you can apply for the mall's brand new FASTPASS by using eight VIP points.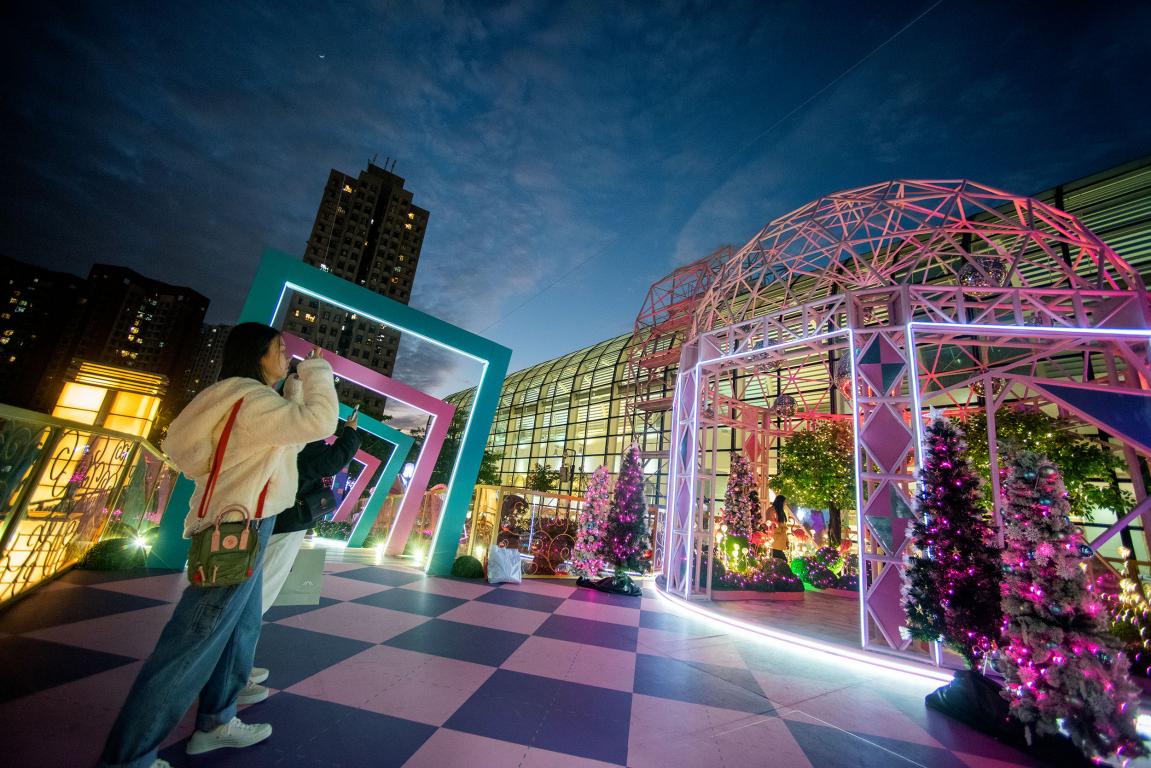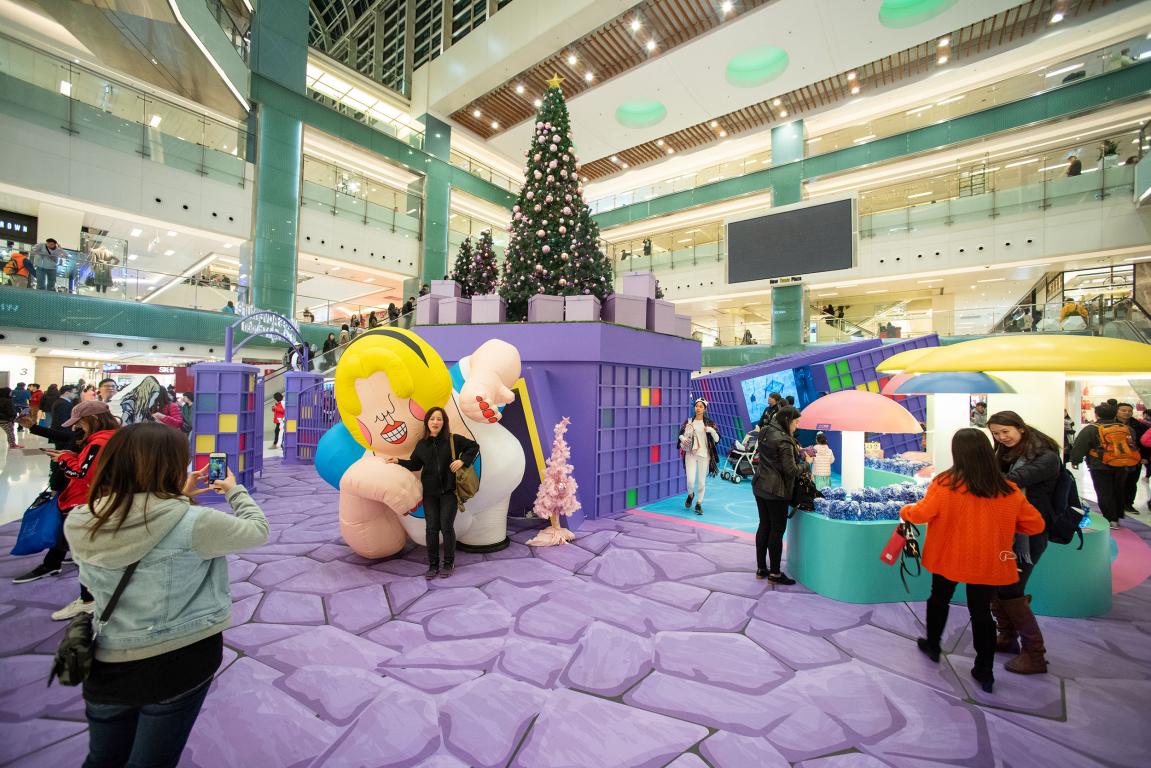 YOHO MALL's winter special - YOHO White Wonders
This year, you can experience a white Christmas at YOHO MALL. A 4,000-square-foot-plus Snow Park in YOHO MALL I's outdoor piazza, in addition to last year's favourites – Snow Land and Snowy Slide, there are some new competitive facilities to create a multifaceted snow-playing experience for you this year. And over 100 snowy white Christmas trees in the fairytale-like Snow Forest adorn the YOHO MALL's atrium, while snowman-themed game stalls are set up at the YOHO MALL II atrium.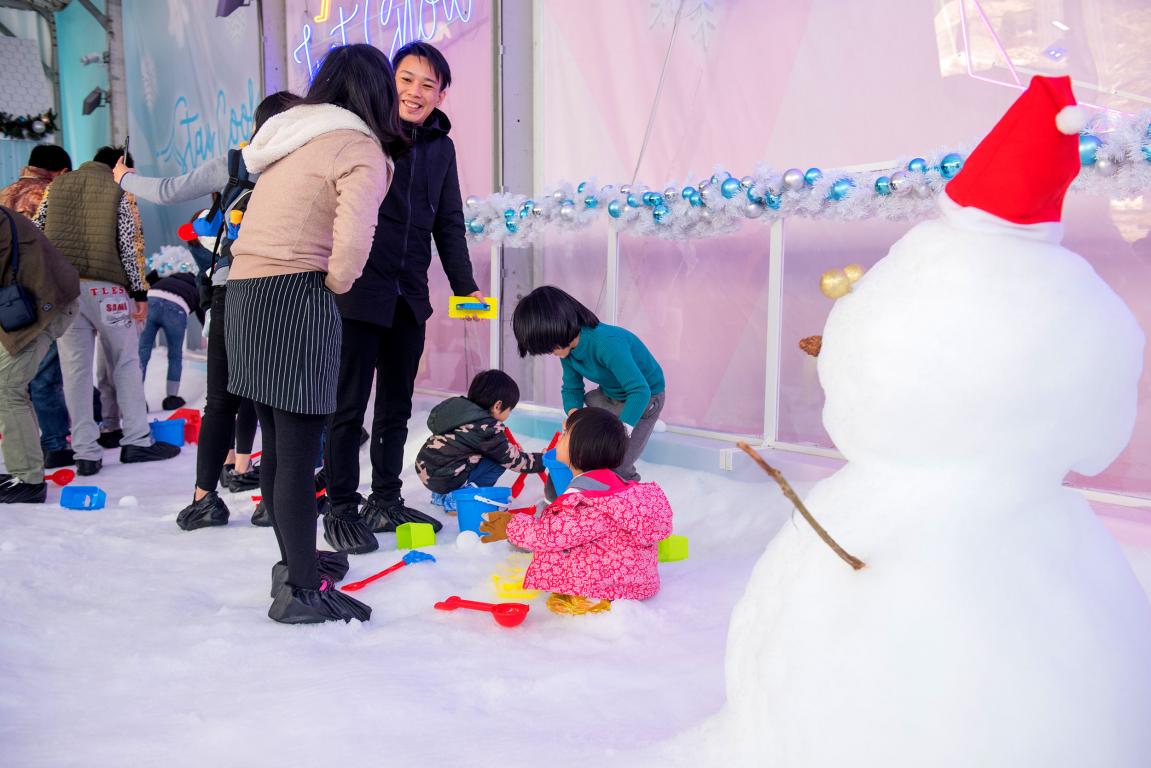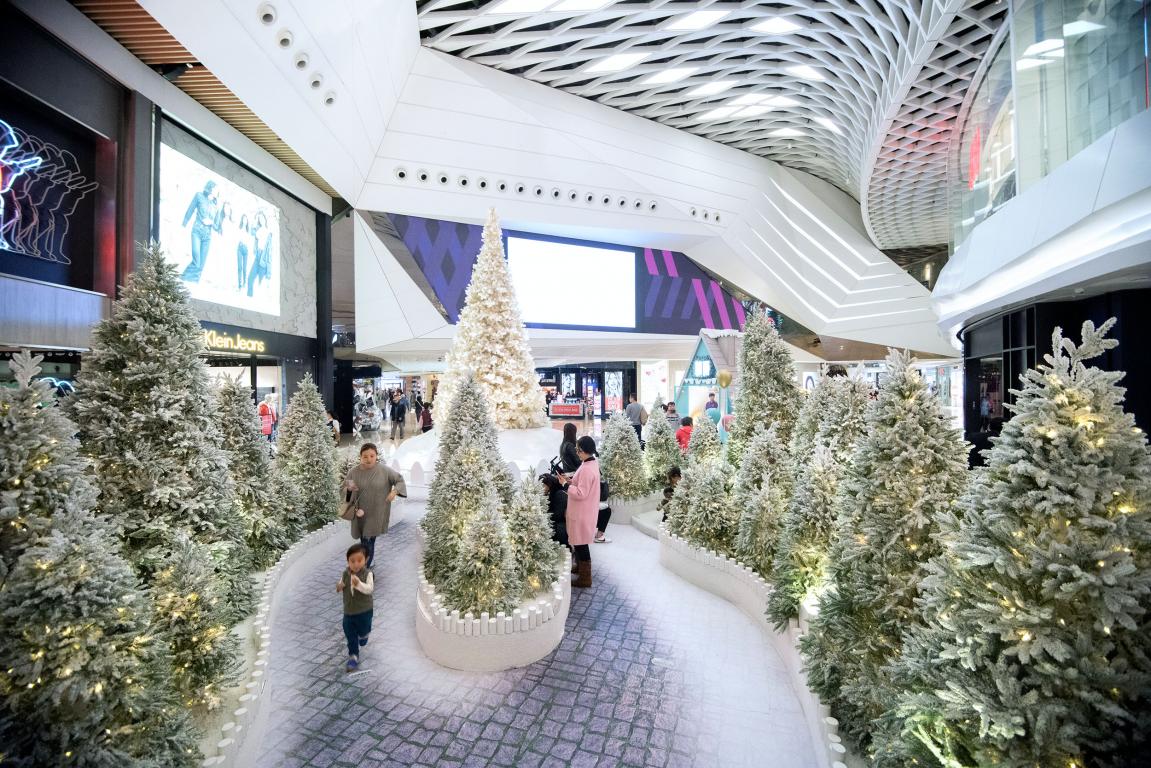 APM Xmas Icy Wonderland
Alice Tams, a popular British illustrator, has brought along a surreal icy Christmas wonderland to APM, which includes Antarctic penguins and polar bears waiting to meet you in unique and chic Christmas outfits. The wonderland venue comprises five zones that blend art and music as well as voice controls, lighting and digital elements to promote animal welfare for a truly meaningful Christmas.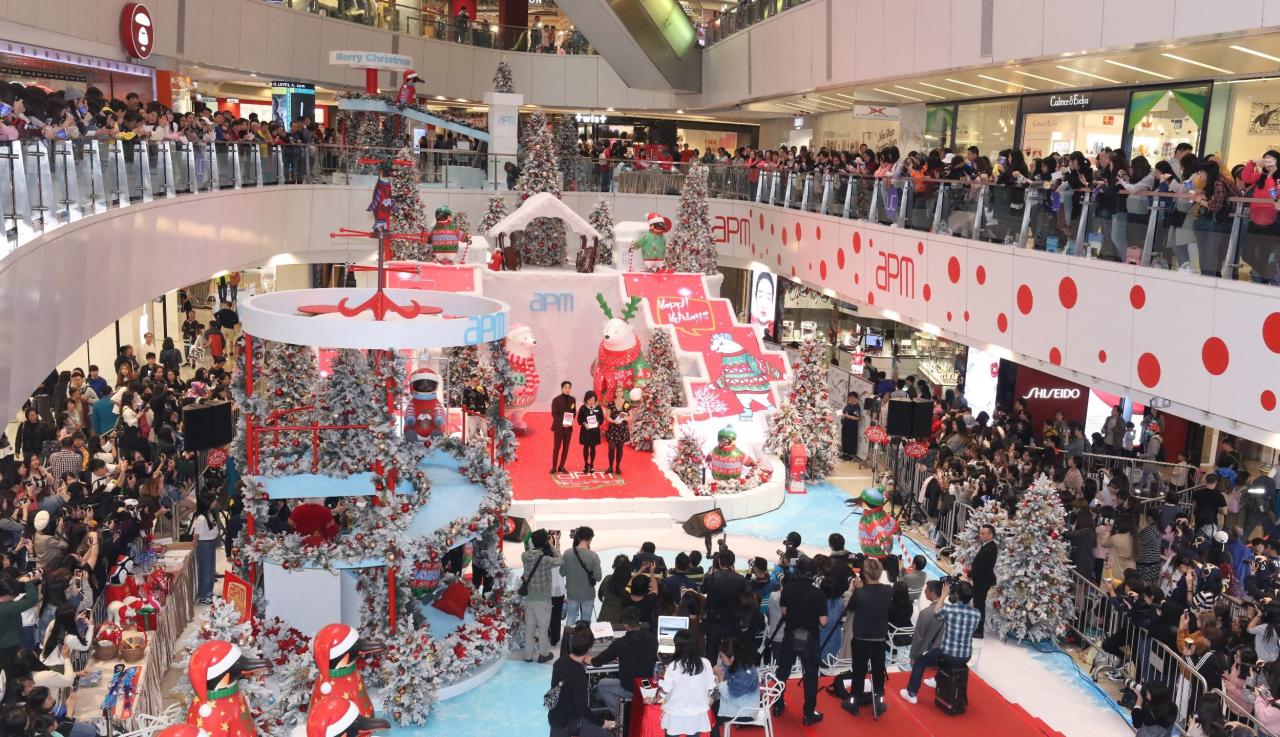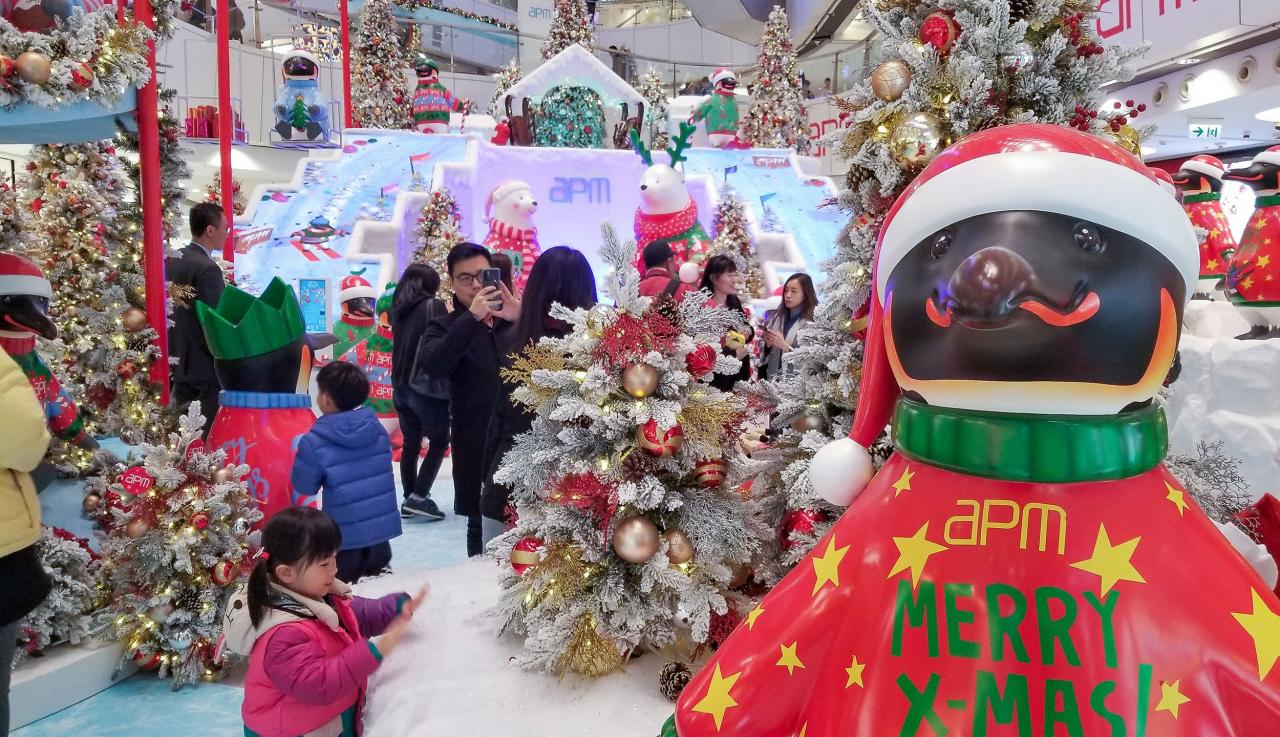 Digital base of Christmas gifts by V City x Chocolate Rain
V City is collaborating with popular local design brand Chocolate Rain on the theme of Christmas gifts to lead you across different attractions for a special Christmas experience this winter. There are various Chocolate Rain photo spots and interactive game zones throughout the venue. Motion games have been designed for both adults and children to help ensure a warm and happy Christmas.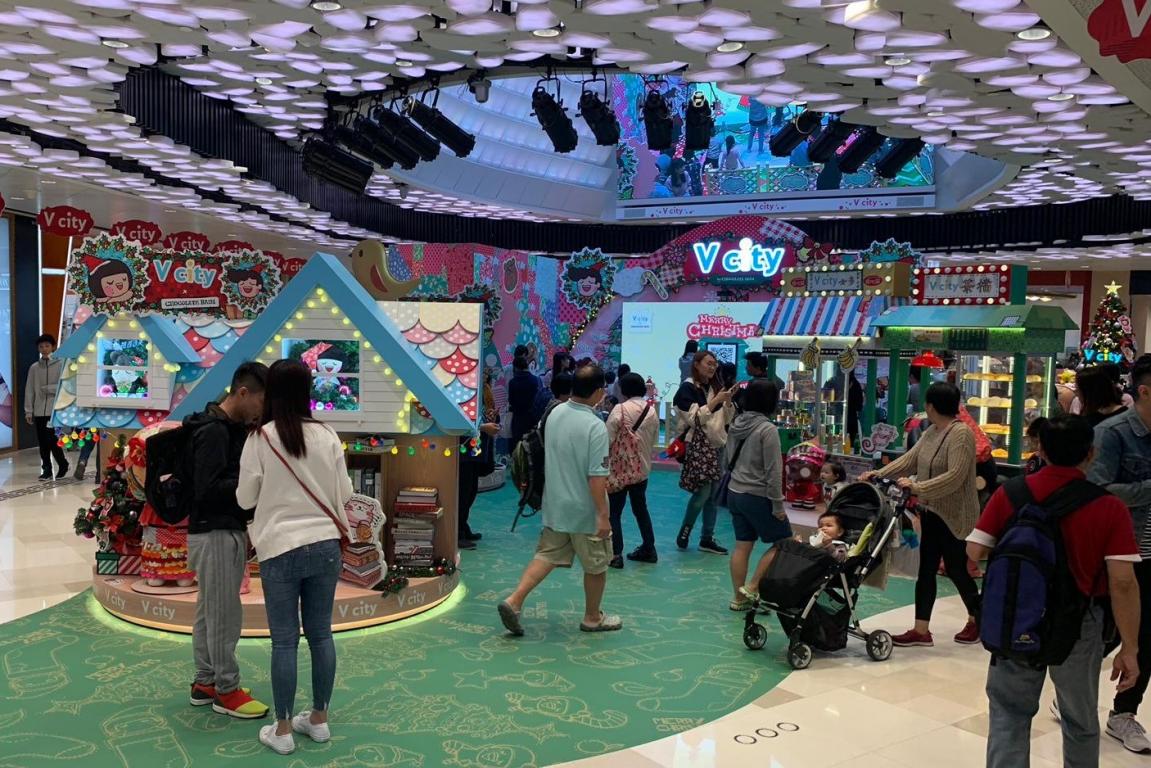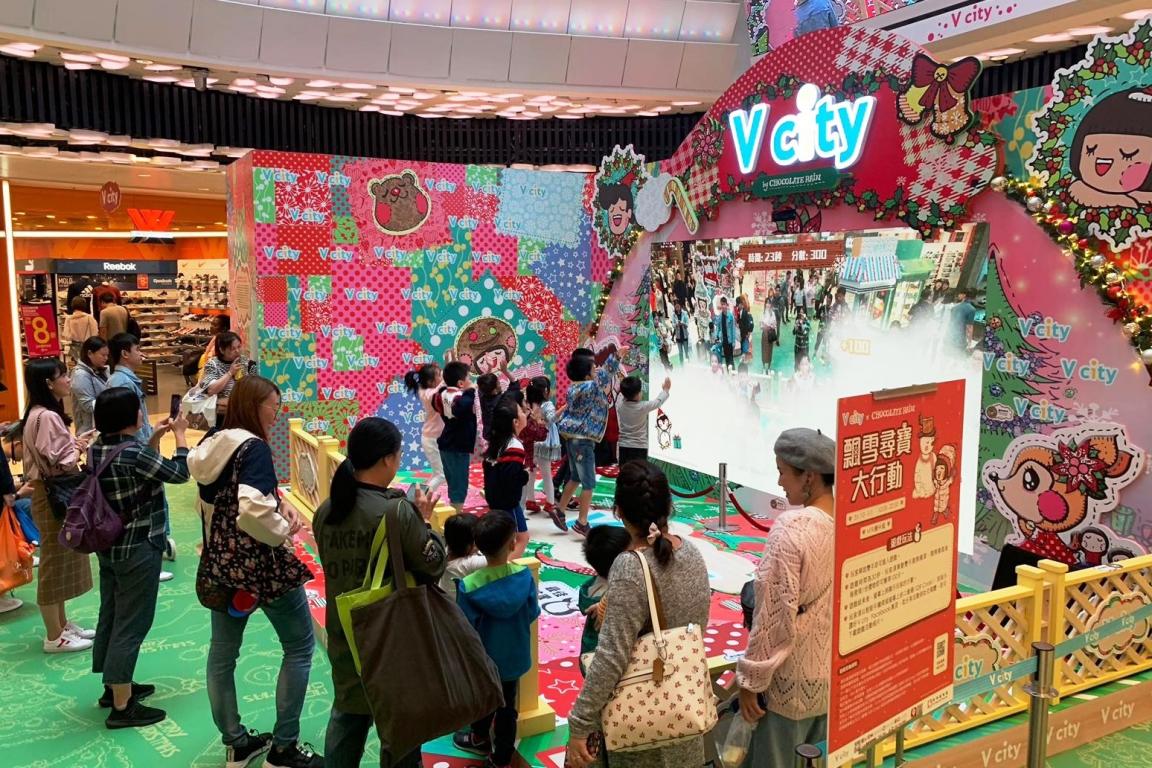 DreamWorks Christmas dessert wonderland at Landmark North
Catching your eye with a girly dessert theme design, you can play and take photos with characters from Shrek, Madagascar and Kung Fu Panda at Landmark North. In addition to visiting the scenic photo spot under the seven-metre tall DreamWorks KOUKOU Christmas tree, you can also take the challenge of playing with the enormous doll crane machine (upon spending of a specified amount in the mall).